Just when you thought it couldn't get any busier, Samsung releases bada 2.0 and starts officially talking about the Wave 3 device (which is going to be awesome!). Work is also under way to shift the old Samsung Mobile Innovator brand to the new all singing all dancing Samsung Developers brand, as you may of noticed on our Facebook/Twitter/LinkedIn accounts... <phew!> Anyway, best get on with this weeks top five free Samsung apps rundown -
Android top five free apps
1. Angry Birds by Rovio
2. Color Flashlight HD by Social And Mobile Inc.
3. Angry Birds RIO by Rovio
4.
Medieval Castle Defense by Yong-Eun Jung
5. Galaxy Security Update by Samsung
So, no changes with this week's top five free android apps, as the usual suspects maintain their positions at the top of the stack with your guess being as good as mine as to when the next Angry Birds will come along? I read something somewhere recently about one of the reasons its so successful is that it is universally understandable, as it has very little textual elements.. Thinking back to AiRaid, if I could turn back the clock, this is something I would of tried to get across so that a user could literally pick up the game and start playing with very little or no instruction.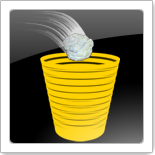 5.
IQ by Orient Business Solutions
Only one change in the top five this week, with
Crunched Paper Toss
climbing back up to #4 spot. I can see why
LED Flashlight is number one, using it myself last night to navigate the darkened car park @ Sammi HQ. I knew my daughter would like
Memory Animals - although she thought it was a little easy! Our favourite app for long train journeys etc is still Colour It!
For more info about developing for Samsung devices check - developer.samsung.com