All change this week in our Free Samsung Apps Download Chart! Enough of my jibber jabber, lets get on with it!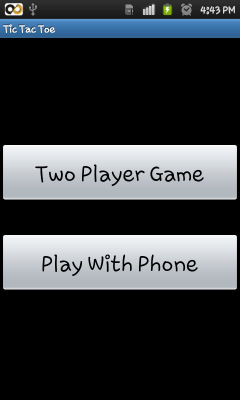 1.
Angry Birds
by Rovio
2.
EA Games
by Adam Fulford
3.
Tic-Tec-Toe
by S. Karthikeyan
4.
Medieval Castle Defence
by Yong-Eun Jung
5.
Angry Birds
by Rovio
With Rovio's monster, Angry Birds now at both the top and bottom of the weekly free samsung apps download chart it can only mean one thing, Tic-Tec-Toe!
Yes, this classic game, potentially so simple it maybe Aztec, is the new app on the block this week, I believe, for the simple reason that it offers a two player local game... People want to play together, something the mobile
hasn't
really offered as yet, but fear not! With our new Developer Framework SWIFT, you can easily design
multi-player
wi-fi networked games for the Android platform, for FREE! I've got this idea about sharing a large wall mounted flat screen, playing
multi-player
beat em ups... it takes me back to my misspent youth in the Arcades of Dawlish Warren... but this time, with a smartphone as my customisable wi-fi/sensor enabled controller...HADOUKEN!
BTW - I am currently working on a video to explain a little more about SWIFT and what you can do with it. It should help explain the concept so hopefully this multi-player easy access local wi-fi dream can become reality!
For more info about Samsung Apps check
samsungapps.com