From this day hence, I have taken the liberty of adjusting this weeks top free samsung apps chart to feature both Android and bada. So now this weekly chart will be the best place to find out about what to download for your Samsung device! Read on, brave adventurer, for the hottest free samsung apps available right now
in real life
!!
Android top five free apps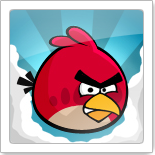 1. Angry Birds by Rovio
2. Color Flashlight HD by Social And Mobile Inc.
3. Angry Birds RIO by Rovio
4. Galaxy Security Update by Samsung
5. Medieval Castle Defense by Yong-Eun Jung
So, only a slight change from last week then, with things settling down back to normal-ish...
Angry Birds
still perched at the top, with
Color Flashlight HD
falling into second place followed by
Angry Birds RIO
barely a wingspan behind it! Prediction for next week - The same apps in the same positions, but I have a sneaking suspicion
Medieval Castle Defense may fall off to be replaced by something else.. This week, I got sucked into playing "Guns 'n' Glory" which although seems to be not on Samsung Apps yet, I hope will be soon. Its a modern take on the castle defence idea, but with bandits and cowboys... surely a winner with the Cowboys and Aliens film hitting the cinemas? Get your finger out Samsung Apps android sourcing team!!
bada top five free apps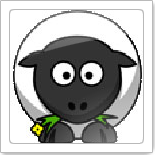 1.
Memory Animals
by Bojan Skaljac
2.
Frantic Fishing
by BoosterMedia
3.
LED Flashlight
by Petr Pavlik
4.
HangMan Xtreme
by Movidreams S.A.
5.
IQ
by Orient Business Solutions
Its been a while since I've reviewed any top free bada apps, due to the way we internally report them making my life difficult, but I've recently got hold of the right person to speak to again to gather some intel...
Memory Animals
by Bojan Skaljac is this week's number one free app to download for the S8500 Wave phone, perfect for entertaining the kids on a boring journey, its a memory based cute animal matching game (I think my daughter will love this!). Next up is
Frantic Fishing
by BoosterMedia, which neatly reverses the usual role of fisherman & fish, making you the piscene adventurer. Nice use of ads in the app, for your not free £1.25 "Mahjong Masters" app fellas...
One last thing. Be careful when submitting apps - remember, you are responsible for the price your app sells at, price it too low and you won't make enough return on your development investment, price it too high, and the customer base will just laugh you out of the store...
Note to self - check this out when @ home later!!
For more info about developing for Samsung devices check
developer.samsung.com