"Is there a game I could enjoy when I'm responding to the call of nature?"
Sure is! Step right in Pal as we've got some excellent applications for all those
special moments!
Number one since before RGB colour was invented?
Still at number one position is the insanely addictive, but missedopportunityforfreemiumconversions
Angry Birds
by Rovio. According to a colleague Rovio have made most of their money on plush dolls of those miffed bird characters, proving its not just enough to have a great idea and release it as an app these days, you've really gotta think end-to-end monetisation and conversion - That's right, CONVERSION people, from free or trial users to paying customers (buying Angry Bird shaped ear muffs...). We'll be covering this in more detail soon enough, but please get in touch if you've got any questions.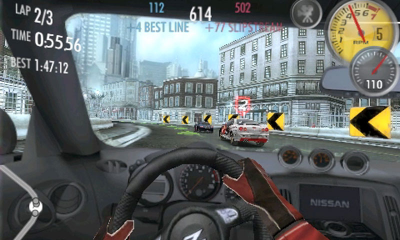 the M20 coming into Dymchurch last Friday
Need for Speed Shift HD
is an incredible game, optimised for the mobile experience, it really makes use of the hardware acceleration to give the feeling of acceleration (ha ha!), if only driving was this fun in real life! That reminds me, I've got to sort out my dodgy exhaust pipe at QuickFit this weekend, but I digress...
Monopoly Here and Now
we looked at last week, but I failed to mention the multi player option... Its worth a look if you are going on some holidays and need to keep the kids amused (as long as they dig rampant capitalism).
Bejeweled®
really stresses me out - I love it, but a four minute trial just isnt enough! I could quite happily give up my job and stay in bed playing
Bejeweled®
somedays... specially when its raining, but then BLAM - my 4 minutes are up, and I need to unlock the full version. Nice one EA Nederlands B.V. - like your style!
Just one taste Mr. Big!?! I'm beggin ya!
For more info about Samsung Apps check samsungapps.com