This weeks free top five bestest Samsung Wave Apps are brought to you by the freaking bada Orange partner event which is tomorrow! Just got a Samsung Wave or want to update your device with the latest and greatest?
The list below literally are the cream of the free to downloadable crop, so I'd advise grabbing them ASAP!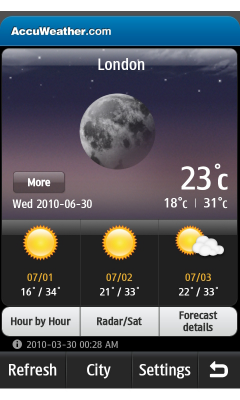 No change this week, with the really-a-lot-of-fun
Mr. Dork!
keeping the top download spot for the third week in a row! Very glad to see Trung Van's Vegan Recipes helping to save the planet, one meal at a time!
Anyway, as we've literally got one more day before the bada Orange Partner event I am going to sign off, leaving you with a link to a bada essentials youtube video playlist (don't thank us, its what we do).
Enjoy and hopefully see you tomorrow!
For more info about bada check
developer.bada.com