Over the weekend, I recalled a very funny family incident some years ago with the modern day equivalent of a "whoopee cushion", my Dad's remote controlled Fart Machine. Later the same soundboard could be heard surprising bewildered diners in various skits in MTV's Jackass and fast forwarding slightly, here we are in 2010, where everyone can have the luxury of their very own Fart Machine, for Free! And we thought the world was on a fast track to meltdown…
For the low-down on this week's top five Free Wave Apps continue reading after the jump…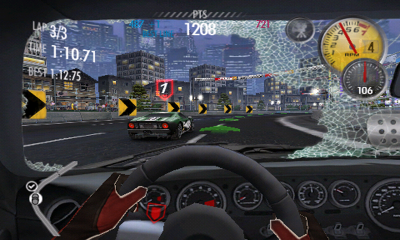 It's a comfortable seat at number one for "Need For Speed™ Shift", but that's hardly surprising due to the console-like quality of the graphics and sound effects and the ability to get a game off the ground pretty quickly. What will unseat it and when? "Magic Torch" is still proving useful to all those looking to shed some light on the situation and the afore-mentioned "Fart_Machine" is up there at the number 3 position (glad its not a number two!).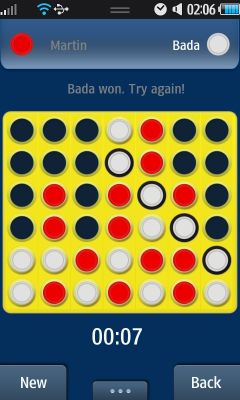 "Connect 4U" is a refreshingly simple take on the game MB Games made gazillions on, with 3 levels of difficulty for the Computer opponent or the ability to play against a human challenger too, this is ideal to pull out when killing some time with a friend. Does that make this the first Wave 2 player App? Anyone else totally suck at this game?
Last but not least is "
MyMirror
" at number five, a creative solution to a universal problem "Do I have something in my teeth?" -Find out straight away with this nifty freebie!
Note to self - The original "Connect 4" was NOT invented by
David Bowie