This week saw some exciting announcements at IFA, which lead me to work away frantically on the bada 2.0 developer video... Fingers crossed this should be out this week for your viewing pleasure (links to follow). Pray continue dear reader, to this week's top five free samsung apps chart -
Android Top 5 Free Apps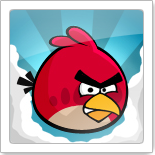 1. Angry Birds by Rovio
2. Color Flashlight HD by Social And Mobile Inc.
3. Angry Birds RIO by Rovio
4.
Medieval Castle Defense by Yong-Eun Jung
5. Galaxy Security Update by Samsung
For the fourth (or is it fifth?) week in a row, the top five free UK Android apps from Samsung Apps remain the same! These behemoths are surely waiting for the next big thing to come along and shake up the chart - what about Halloween Apps? That's right around the corner?
bada Top 5 Free Apps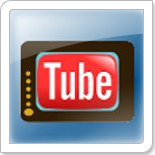 1. badaTube by Mathias Lechner
2. LED Flashlight by Petr Pavlik
badaTube
by Mathias Lechner is now free (from £1) so its shot to the top of the free download chart like a whippet up a drainpipe. I've downloaded it, but the wi-fi in our office is so poor I can't connect to the internet! Who'da thunk it eh? Will have to test once I am back h
ome, of course I will be checking out youtube.com/user/badadevelopers
to watch all our videos from the comfort of my own home.