Anyone got any new killer Android Apps we can all get excited about? This chart is beginning to feel like a practical joke! Is a camera crew going to jump out in Rovio t-shirts and smack me upside the head with a full size Glyder®3D wing?
With Rovio's monster, Angry Birds still at the top of the chart, I can only guess its due to Android device pickup, with each new handset saying, "hmm, what cool apps can I get for my new phone? I know!!"

. EA Games by Adam Fulford still isnt worth getting excited about unless you like your gardens walled and your demos short...

Medieval Castle Defence by Yong-Eun Jung is an interesting take on the tower defence game (the best on this list, is a clone of a million others... TAEK ME TO YOUR LEADER!. I feel like I should like SPT TV Android by SPB Software Inc more, but I just cant. I think they should white label their solution and offer it to other content providers... Sure we might end up with a hundred niche channels, but they'd be your niche and no one elses... Its the best way to monetise the long tail baby!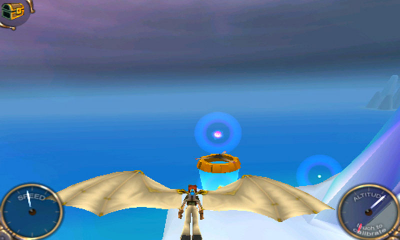 smack my wing up
Glyder®3D
- I cant finish this article as I am currently playing Glyder®3D.
For more info about Samsung Apps check
samsungapps.com